The Welded Scrap Metal Electric Guitar.
I was recently commissioned to create a guitar from scrap metal.  The hardest part was finding all the correct parts and by correct I mean the ones I envisioned.  I could picture this hanging in any of the theme restaurants, stores or specialty shops as a decoration.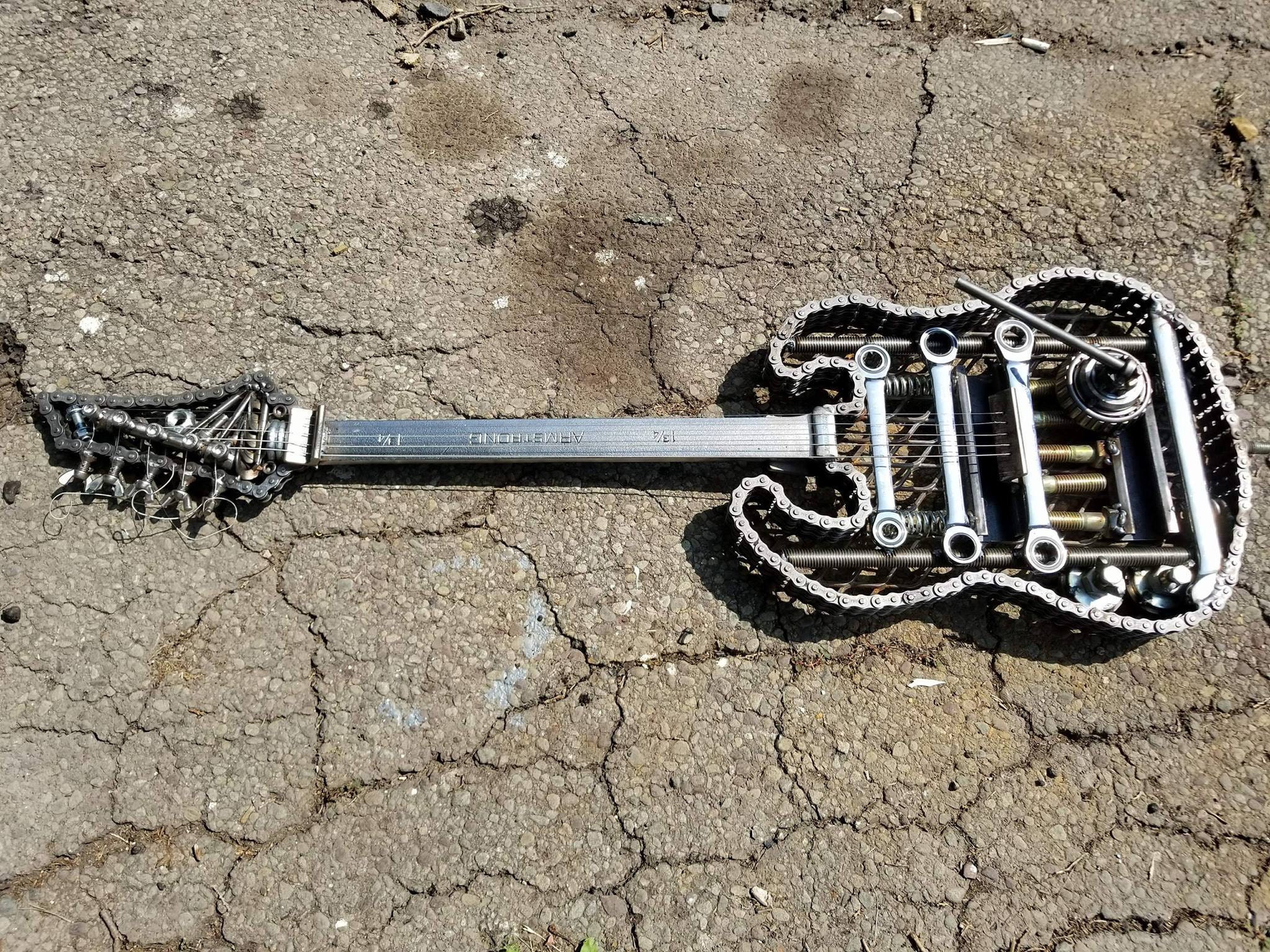 The head and body were both framed out of chain.  The head is B-1 Chain and the body is B-3 Chain.  All of the proportions were researched to create a full size accurate representation of an electric guitar that is true to scale.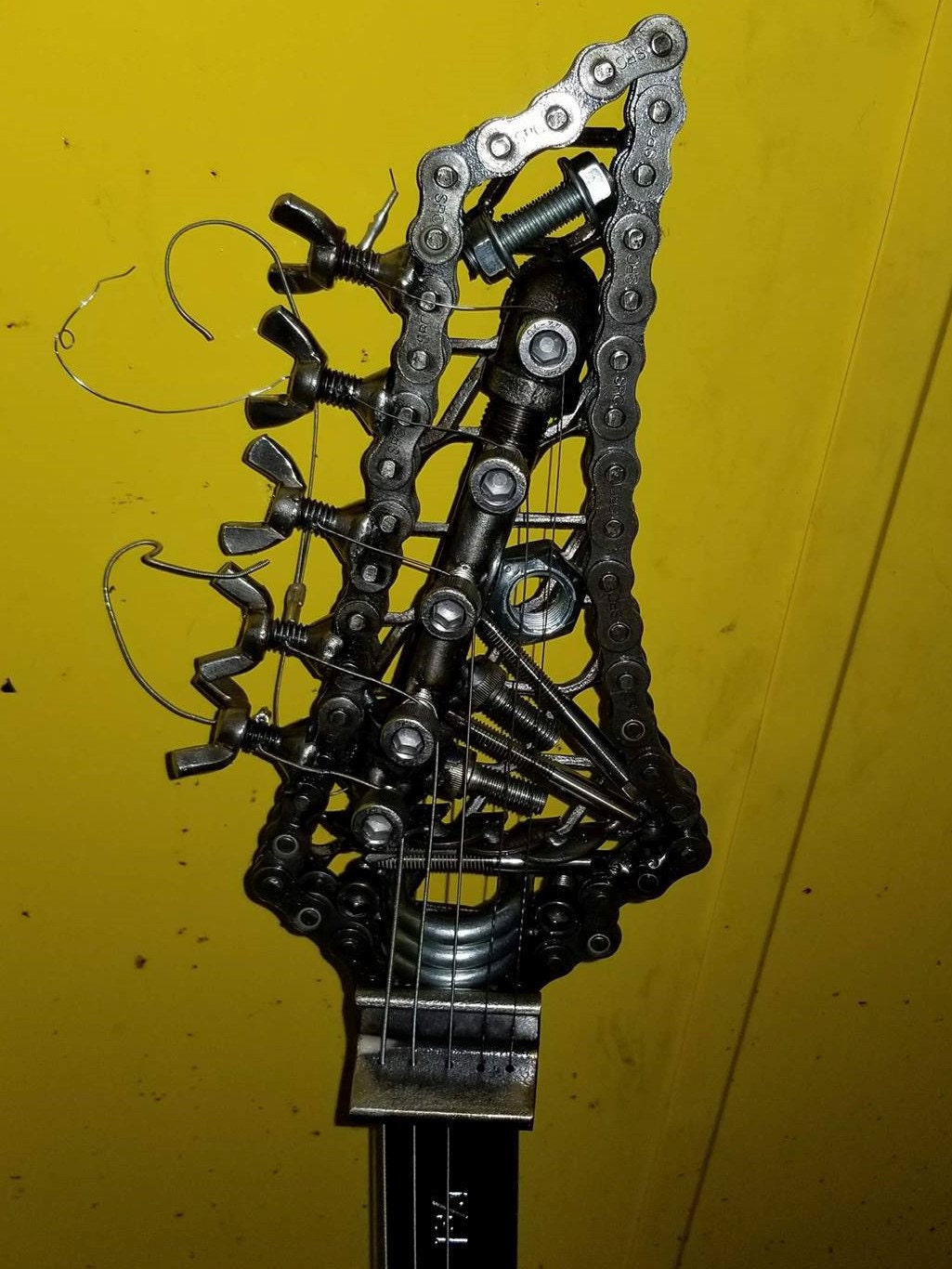 The head is mainly composed of some taps, u-bolts, cap head screws, bolts, nuts, washers, chain and some expanded metal mesh.  This is not a playable guitar by design as it is intended to be a decoration only.  The neck is made out of a 1-3/4" wrench with both ends removed and connecting the two main parts of the guitar.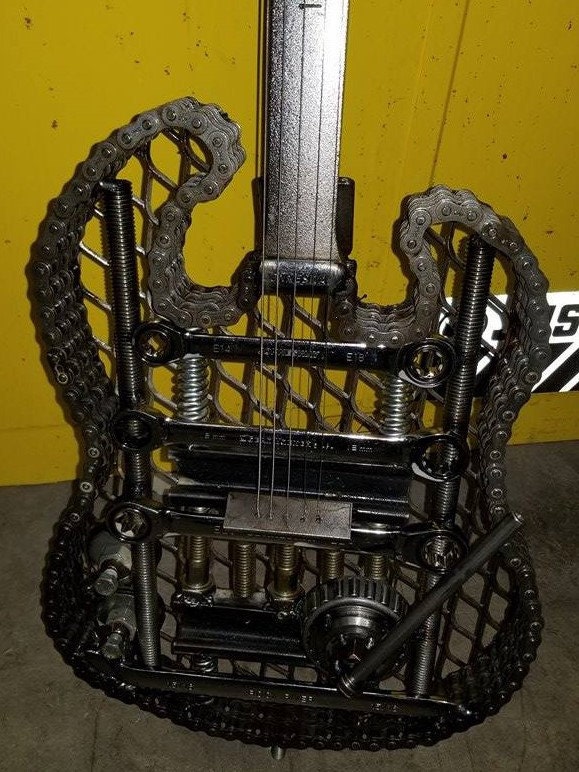 The body is comprised of springs, bearings, strut, threaded rod, wrenches, nuts, bolts and some more chain.  The total weight comes in right around 25 pounds all completely cleaned up, MIG welded together and clear coated to prevent rusting.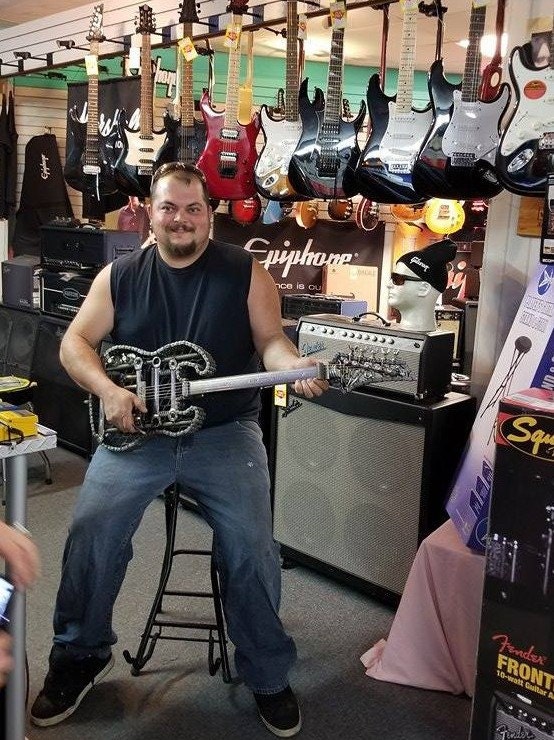 The strings were donated by Magdon Music in Olyphant, PA.  Before I brought the guitar to it's final resting place, I promised I would bring it down and show off the end result.  Everyone loved it!  Here I am "cheesing" in a picture holding the guitar.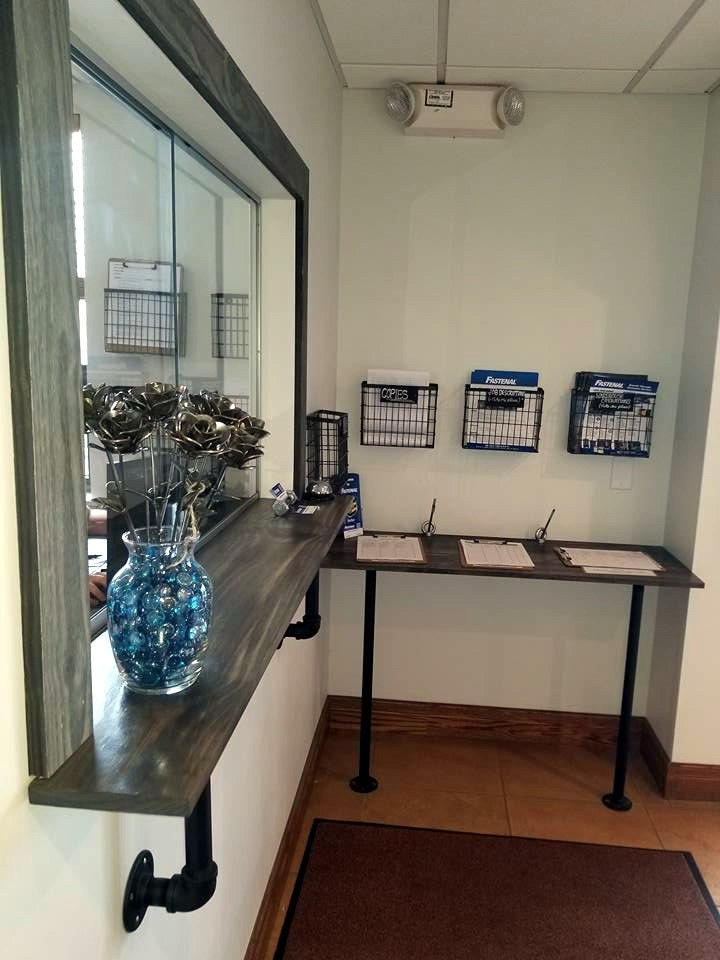 I brought the dozen forever roses also included in the commission in first for the lobby and delivered the guitar a few days later.  Creating is something I really enjoy and it is such a wonderful feeling to have items I crafted with my own to hands on display.